INNOVATION
Innovation of methods and processes, along with a respect for nature and for the traditional values, is an ongoing obligation. The high level of skills, responsiveness and sense of anticipation, make GL a company of solutions whose main goal is to achieve excellence.
OBJECTIVES
GL is a company that follows objectives. We aspire to find a greater meaning in all our actions; therefore we have adopted the slogan "never be satisfied with the status quo". Hence, we are deeply committed to presenting premium quality products and place them in the market, in order to reach to the people and manage to surprise them.
COMMITMENT
GL's commitment is to offer consumers premium quality products that stand out in a positive way. The focus of the company is always the final client, with the steady purpose of corresponding to their highest expectations and be able to anticipate their needs.
VALUES
Day after day, our employees' activities must be boosted by the values that guide us: Quality / Integrity / Commitment / Trust / Guidance for the Client / Innovation. Therefore, we demand they are upright, skilled and ensure the achievement of their goals. Because we know that the success of our brands and products is a result of our values and of our level of demand.
AWARDS / CERTIFICATIONS
2004
- Master of Distribution Prize for Benecol yoghurt.
2006
- Best SME Prize – Trade Sector, from Exame Magazine.
2008
- SME LEADER Classification, by the Institute of Support to Small and Medium Enterprises and Innovation (IAPMEI).
2010
- ISO 14001 Environmental Certification – Environmental Management Systems (SGA).
2011
- Award for Excellence in Work, in the small enterprises category of the Mass Consumption and Retail area (granted by Diário Económico, in partnership with Heidrick & Struggles through the analysis of the Human Resources practices in Portugal)..
2013
- Certification for the Standard NP EN ISO 22000:2005 - Management System for Food Safety Standard, granted to the GL Food Solutions, S.A. factory.
2013
- Special Mention granted by "Nutrition Awards" to the SoNatural Green Juices, in the category of Product Innovation.
2016
- we started the IFS certification with a score of 94,64% (foundation level). The following year we achieved a significantly improved score of 97,65% (higher level).
The International Featured Standard - Food (IFS) is a globally recognised certification which will enhance your brand image in the food market, building client and consumer confidence.
SUSTAINABILITY
Our concern with the environment and with social responsibility is always present, through several types of initiatives, partnerships and activities. We want to give an objective and decisive contribution for a better, fairer and balanced world:
ENVIRONMENTAL POLICY
The conduct code of GL, S.A. commits us, as social and civically responsible company. Increasingly, the impact of our actions in the environment and the form of how we managed to reduce it progressively is a measure for which we are assessed. Therefore, in 2010, and since that date, the company obtained the Environmental Certification ISO 14001 – Environmental Management Systems.
SOCIAL RESPONSIBILITY
We insist in effectively and positively contributing to society, satisfying the needs of citizenship and, simultaneously, managed the expectations of our employees, partners, suppliers and the community. Besides, we participate in social projects where we can contribute decisively: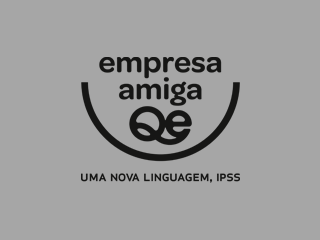 GL - Friendly company of Quinta Essência (QE)
We are partners of Quinta Essência (WE) - we support companies that exist to contribute to the well-being of others.
www.quintaessencia.pt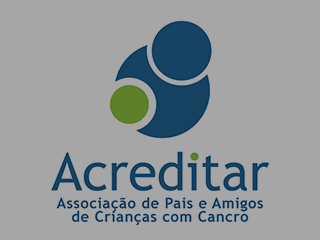 Associação Acreditar
We are partners of Acreditar – a house for children with cancer, co-financing the annual total costs of 1 of the rooms
www.acreditar.org.pt
Banco Alimentar
We are partners of Banco Alimentar Contra a Fome, through the donation of products.
www.bancoalimentar.pt