SONATURAL LAUNCHES GINGER UP AND WINS PRIZE
Sonatural has just launched a new line for ginger lovers: Ginger Up. It is really delicious and won the "Best New Fruit Product" at Chicago United Fresh 2017.
Available in 3 flavors: Apple & Ginger, Pineapple & Ginger, Basil & Ginger.
Innovative Family Company Ward
On the "20 Years Family Companies 4.0" congress, we won the award for best Innovative Family Company.
Sonatural is finally in the United States.
Sonatural is available in more than two dozen countries around the world: and now the United States is finally one of them. See all of the article in bevnet online, here
Lettuce Wrap
Our new novelty in healthy snacks: Wrap with lettuce!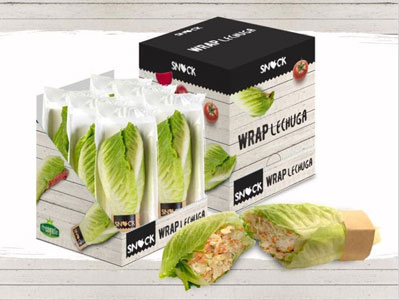 GL presents the new Wrap Lettuce in Madrid.
Next week GL is presenting in Madrid's "Fruit Attraction", the Trade Show for the fruit and vegetable Industry in Europe, the big innovation on healthy snacks: Wrap with lettuce.